A controversial decision in the second half saw England pegged back to a somewhat spirited draw as Gareth Southgate's side continued their World Cup preparations.
First Half
England were lucky to not be 3-0 down with the best chance of the three chances for Italy coming from a header by Ciro Immobile who flicked his effort just over. Lucky for England!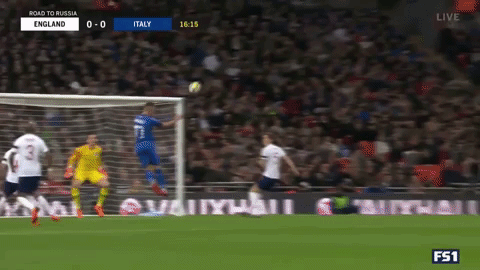 Southgate's side also had a couple of chances, both from Jamie Vardy, but was foiled by Gianluigi Donnarumma. Having been fed through by Raheem Sterling, the former made sure to stay on his feet to complete the pass. Well played!
The deadlock was broken with 26 minutes played when a quick-thinking Jesse Lingard played quick free-kick onto Vardy who was running into the box to score his seventh international goal. In the build-up to the goal, Sterling was fouled not once, but twice, and stayed on his feet both times. Again, well played from the Manchester City man!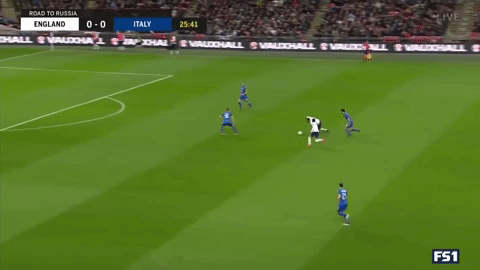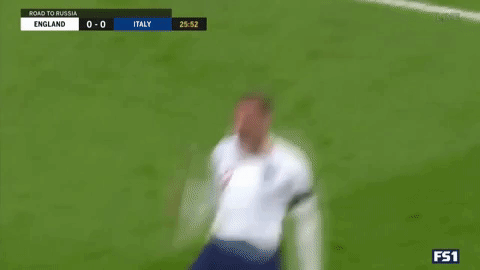 With just under seven minutes to go, Ashley Young was unfortunate to not double the lead, as he saw his close effort deflect off Davide Zappacosta.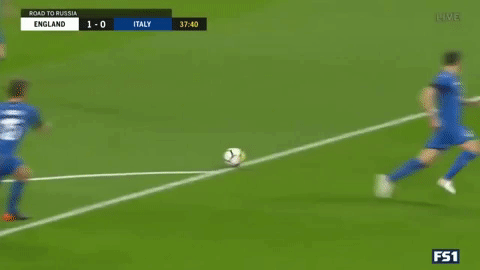 England took a commanding lead going into the break.
Second half
The hosts made a bright start and were nearly rewarded for doing so with an effort from Young but he was denied by Leonardo Bonucci from close range.
Alex Oxlade-Chamberlain – who was fed through by Sterling struck well at goal, but Donnarumma was equal to the shot with a clean catch.
England continued to threaten with chances from both Adam Lallana, and Sterling, with both failing to find goal with the latter shooting his effort rather wayward. That was a touch too heavy!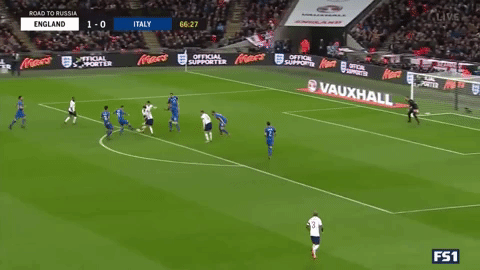 Italy had threats of their own, with a free-kick from Lorenzo Insigne stretching Jack Butland, but sailing over.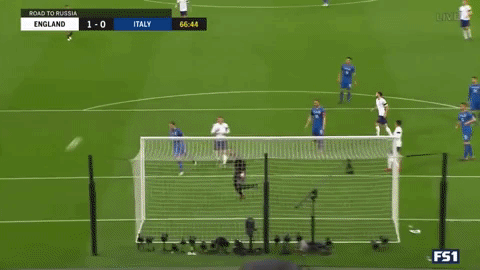 The Napoli forward spurned yet another opportunity at goal with an effort which fizzled just across the face of goal! This fixture could've had MORE goals!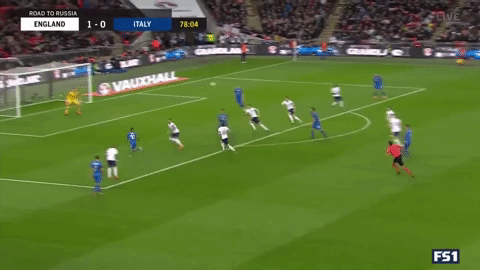 The controversy came when James Tarkowski was initially thought to have fouled Federico Chiesa in the area and was soon confirmed after VAR.
Nevertheless, Insigne put away his spot kick to give his the equaliser despite Butland diving the right way.
Despite being "robbed" of a confidence-building victory, a draw wasn't the end of the world.
Thoughts on the game
First and foremost, the decision to award Italy the penalty was a confusing one. Tarkowski did very little to suggest he had indeed fouled Chiesa. Thankfully though, it's not the World Cup – as Gareth Southgate alluded to.
On the game itself, England were fortunate to not be 3-0 down (thanks to Ciro Immobile wasting his chances). The Three Lions did up their tempo following the goal, and weren't short of options at all!
Kyle Walker was voted as Man of the Match on the night, but my MotM was Raheem Sterling his assists for Oxlade-Chamberlain, and his build-up play was encouraging to see. He's a sure starter on the plane to Russia, right?
With the Spring international window done and dusted, England don't play again until June when they face Nigeria (at Wembley) and Costa Rica (at Elland Road) in the span of five days in early June.
Over to you
What are your thoughts on both friendlies? Who deserves a place on the plane to Russia? Is time running out for anyone? Let us know @OfficialTFF 
Featured image credit:
Flippo
Comments
comments